Cause Description
Limerick & Tipperary Samaritans is one of 13 branches in the Republic of Ireland that have been providing emotional support to anyone experiencing feelings of distress or despair since opening its doors in 1975. It has over 130 trained volunteers, who come from all walks of life and who commit to keeping the helpline available 24 hours a day, 7 days a week.
Last year Limerick & Tipperary Samaritans received over 70,000 contacts from people who needed someone to talk to and someone to listen.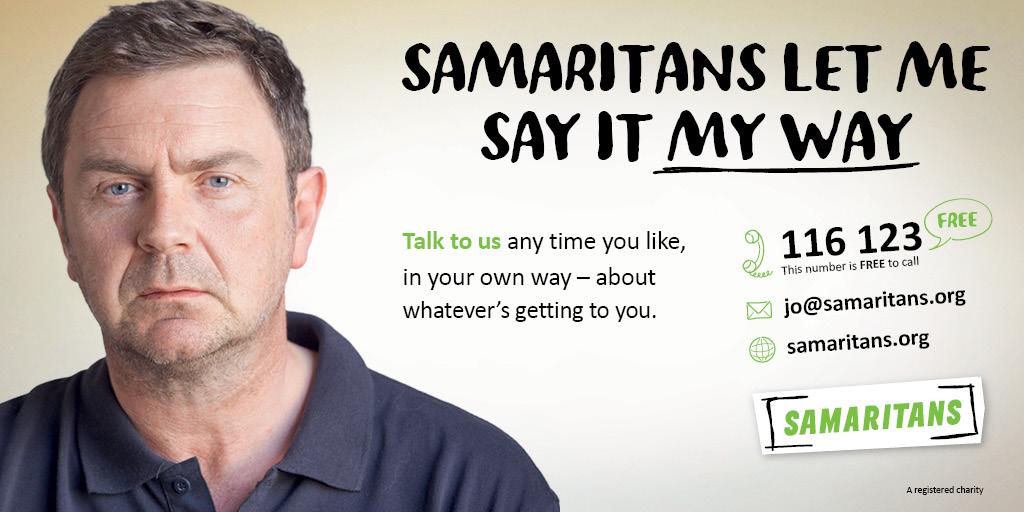 Overview
Samaritans Vision is that fewer people die by suicide. We work to achieve this vision by making it our mission to alleviate emotional distress and reduce the incidence of suicide feelings and suicidal behaviour.
We achieve this by being available 24 hours a day to provide emotional support for people who are experiencing feelings of emotional distress or despair, including those which may lead to suicide.
History
Samaritans began in 1953 and 60 years later has over 200 branches with some 20,000+ volunteers in Ireland and the UK. Established in Limerick city in 1975 it had initially existed to serve the local community but today, working with 12 other branches , serves the entire country.







Where Your Money Goes
No-one in Limerick & Tipperary Samaritans gets paid. The Branch is run entirely by Volunteers. They need training and a place in which to run the helpline.

Your donation will go towards keeping the helpline going - paying for Light & Heat, Insurance, Training and Advertising. We have to keep making people aware that the helpline exists and that it is there for everyone. Your donation will help us in our efforts to achieve our Vision - that of a society where fewer people die by suicide.
Cause Registration
Revenue (Charities Unit) (CHY): CHY 20033279